TO ADD ADDITIONAL TRYOUT DATES IN SPORTSENGINE
Once you have paid the tryout fee, you can attend as many tryouts as you would like.
If you need to register for an additional tryout, here is the procedure.
Note: DO NOT go into the Tryout registration again.
Instead you need to log in to the player's SportsEngine account and make the change there.
Go to https://app.sportngin.com/user and log in.
Then click the colored icon in upper right, and click My account in the dropdown.

Then select Registrations on the left hand side.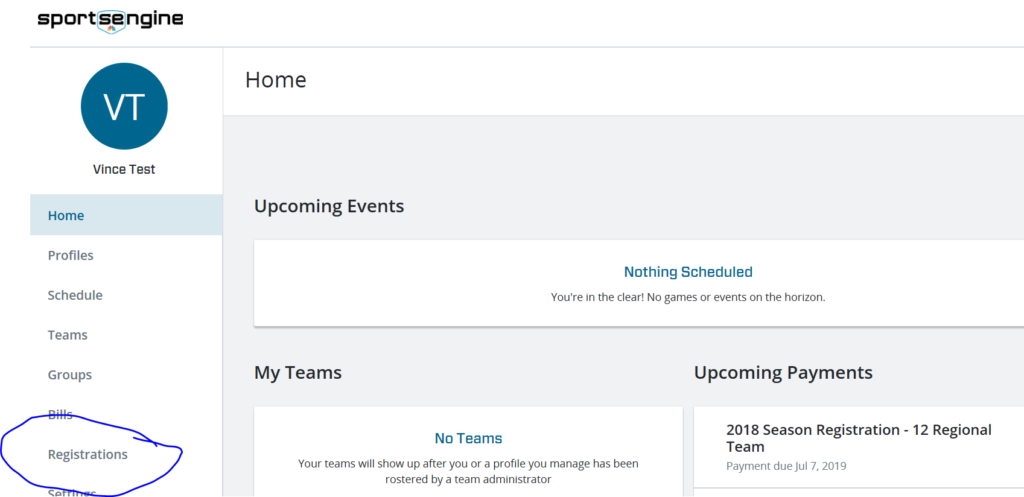 Click on the appropriate registration (if there is more than one player in this account, be sure to select the correct player/registration.

Then scroll down to the bottom where the tryouts are listed, and click the little pencil to the right to edit.


Then select the registration you would like to attend, and click Save