There will be two sessions: 
10:00am – 11:30 for 12's, 13's, 14's
11:30am – 1:00 for 15's, 16's, 17's, 18's
Preregistration is required. Register via the yellow buttons below.
If you're trying out ($45 if you have not already paid a tryout fee this season), select the 2019 Tryouts and 2019 Season button below.
We have spots open and we're looking for enthusiastic, athletic girls to fill them . . .
17 Elite: OH & MB
16 Elite: MB
16 Nationals: Front row players & Setter
15 Elite: Setter & OH
15 National: MB
15 Regional: Utility/all
14 Elite: Setter & Front row players
14 National: Setter & OH
14 Regional: all positions
13's: Setter, Front row & utility
12's: Utility/all positions
Contact us as soon as possible: flatironsvbc@gmail.com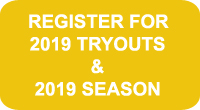 All Tryouts are held at the Eldorado K-8 school in Superior, CO.
Map here
Information about the teams we are fielding this year, the schedules for the various seasons, and more